So what is the best WordPress backup service available today?
Before we look at answering that question, I want to share with you some thoughts on why I think backing up your WordPress website, is a critical part of building a blogging business.
Let me tell you a short story.
When I started my blogging journey back in October 2010, I didn't even batter an eye-lid at backing up my WordPress site. In fact I went through 6 months of not worrying about it.
I was crazy not to. Because in the March of 2011, my blog got infected with some kind of malware.
Being completely dumb to all of this at the time, and not having any kind of security on my blog, I made a silly newbie mistake.
I logged into my cPanel, thinking I could delete WordPress and install it again. What I actually did, was permanently delete the entire database to my WordPress site… And I had zero backup.
I was on a shared hosting plan with Bluehost at the time, and not even they had a most recent backup copy of my site.
What I did have though was every single word document for every post that I'd published during those first six months. I think there were around 40 or so articles.
All the custom pages I created however were gone, and I had to start writing them again, along with customising my site all over again.
I spent an entire month rebuilding my blog from scratch. Shortly after, I immediately went and sought a professional backup service.
Tragic stuff huh, but we all make mistakes right?
I don't want this scenario or any similar scenario's happening to me again, nor do I want it to happen to you.
You work darn well hard to create an epic website, and if this is your business, you bet your butt you want to take backing up seriously.
Think about it… You wouldn't go to bed at night and leave your car unlocked with all your valued possessions inside would you?
No, exactly! So don't avoid backing up your blog.
You wouldn't go to bed at night and leave your car unlocked. Same with your website, so back it up!
Click To Tweet
So… to answer the question;
What is the best WordPress backup service or solution available today?
Any professional premium backup service is good, and there are some great sites you can use for this.
I don't recommend a free backup solution, like using one of the many free backup plugins available. I've tried most of them myself, and none of them makes me feel easy at night in all honesty.
In addition, backing up on the same server your site is hosted on, isn't a solution either. Neither is downloading a backup Zip file to save on your computer.
A Step-By-Step Guide To Backing Up Your WordPress Website
The premium service I recommend using to backup your WordPress blog is provided by BlogVault.
I've been using BlogVault since 2012, and I've even carried out a full WordPress website migration from one domain to another using this service. Just one of the many features of this service. You can learn more about BlogVault here.
Step One: Signup To BlogVault
Your first step to professionally backing up your WordPress website is to signup to a premium service provider. Like I said, I recommend using BlogVault.
Why BlogVault?
BlogVault provides a complete solution. They solve the problem of having a decent enough backup solution without breaking the bank.
In addition there's a lot of great features included, such as:
Test restore feature.
Backup history.
Download backup copy.
Automatic restore.
Site migration to another server or domain name.
Site security (BETA).
Upload backup to dropbox and more…
The most time saving feature in BlogVault is having the ability to backup all of the files and restore your site with just a few clicks, should you ever need to.
There are of course many other premium backup service providers available, such as VaultPress (Created by WordPress) and BackupBuddy. Both of these are great too, so do check them out.
Below is a screen capture of the current plans available from BlogVault. If you have one blog or website, the basic plan should be ample enough, and is quite affordable at $9 per month, or $89 per year.
Step Two: Download And Install The Plugin
Once you've selected the plan you require for your backup needs, you'll need to install the plugin into your WordPress site.
There's two ways you can do this. The first way is to install the plugin directly from your BlogVault dashboard. You'll need to enter your username and password for your WordPress site. I would recommend this option to ensure that the plugin is properly installed and activated with your site.
The other way to install the plugin is of course to download it first, and then manually install it yourself via your WP dashboard. See images below.
Step Three: Backup Your Site
Last step in this simple setup is to actually backup your site. Each plugin is uniquely created for each website, so it's just a case of installing the plugin, and seeing the backup take place in the dashboard of your BlogVault account. See image below.
Backups takes place once per day, you can of course change the time in which the auto-backup takes place on your site.
I always have mine running around 11pm every day, as I've usually completed most of the changes I want to make to my site for the day by then, i.e. updated blog posts, uploaded new images etc.
So there you have it folks, a simple, cost effective way to backup your WordPress website or your blog. Now you can sleep better at night, and won't have to worry about logging into your computer the next morning only to find out your site has been ransacked!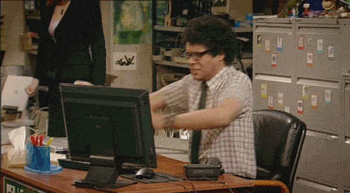 Backing up is just the beginning…
Of course backing up your WordPress site is just the start, you should always have other solutions in place to keep your site safe, both from yourself (should you make the mistake like I did), and others. Check out the following two blog posts below.
01. How To Change The Login URL In WordPress (For Added Login Security)
02. 15 Tips And Tools To Lock Down Your WordPress Site, And Prevent Brute Force Attacks
What are you doing to backup your blog?
So lastly I want to converse with you. What are you doing to backup your WordPress site today? Are you using BlogVault, or another service which you'd like to share with us?
Do you even have a solution in place or are you planning to take action immediately to get something sorted out for your site?
Do leave me a comment below as always.